Here's a link to the latest calendar of events from MotorsportReg.com.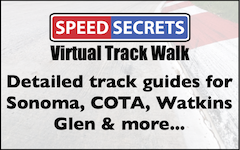 The header on the calendar says it's for events near Merrimack, NH. I actually set the calendar to show events anywhere, even though the search is centered on Merrimack. On the left column of the linked page, you can refine the search for your location and the type of event you want to find.
MotorsportReg.com is a nationwide organization and gets information only from those who send it to them or who use MotorsportReg.com to register participants. It probably includes most major events. There are events run by smaller local clubs which are likely not to be included, so it's a good idea to check with your local clubs to see what they have happening.
Enjoy the events you decide to attend and/or participate in.
Have a great month..